THE WORLD IS A DELICACY
Thank you for visiting my site! "Capturing special moments...for a lifetime of memories" has been my motto since the beginning of my photography business fifteen years ago. At that time, I didn't have a nice website like this one for others to view my work, but my passion for photography, was then, and still remains--to capture something unique and very special for every single client that steps in front of my lens. Many of my sessions take place on our beautiful island. So, please make sure to visit the 'What We Do' tab to see sample images from this area.
I love to capture memories wherever I am planted and of whomever finds themselves on the other side of my lens. I have had the privilege of shooting on location in several states as well as internationally. I love meeting people and documenting their moments.
Having said that, let me tell you a little of my story as a photographer. As I watched my first baby grow, I wanted to capture every moment. I loved finding her in special moments and snapping a quick picture of her at play. Never did I realize those beginnings would find me where I am today. When I returned to college, I thoroughly enjoyed my photography classes where I learned to develop and work with film, while also improving my technique and developing my style. I find myself using many of those early principles, currently, in my digital photography.
I love meeting new people –a side benefit of being a Navy wife for 20 years—and I enjoy working with people of all ages. I especially enjoy capturing babies and children in their spontaneity with their inquisitive eyes as they explore the beautiful world God has created. I love working with families and capturing the personality and relationships within - and those families in beach images on our gorgeous Amelia Island, doesn't get much better. It is thrilling to capture teenagers, including high school seniors in and around Amelia Island and Fernandina Beach, at this memorable time in their lives. I adore capturing the twinkle of new love in the eyes of engaged couples and love, love, love secret proposals. And, of course, capturing the emotion of a new bride and groom on their wedding day is always a joyful experience. I am grateful to the people that have invited me to be a part of their lives to capture these special moments for a lifetime of memories--and to the Lord to whom I owe it all. I love what I do. I hope you can tell by the images you see.
Enjoy--Pam Bell, Amelia Island, Florida
CONTACT ME
I am honored to have received the Silver Award of Excellence from WPPI. This award is given through adjudication - and those who are the judges are extremely talented and recognized photographers within our industry. This group's concentration is portrait photography, and the creative expression from them is ever growing and is a constant source of inspiration.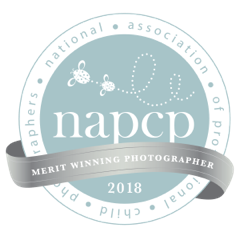 I am extremely happy to be part of the National Association of Professional Child Photographers. Unlike many other national and international groups, this particular membership is by application only.
I have been a member of Professional Photographers of America for a number of years, now. I am proud to be part of such a fine group of men and women in this industry. The educational and business materials from this organization are irreplaceable in the professional photographer's work.

I have been awarded the 2014 Wedding Wire Couples' Choice award and am honored to have received this award.
It is such an honor to be chosen among Jacksonville's Best Maternity photographers, 2018, for the 2nd year in a row.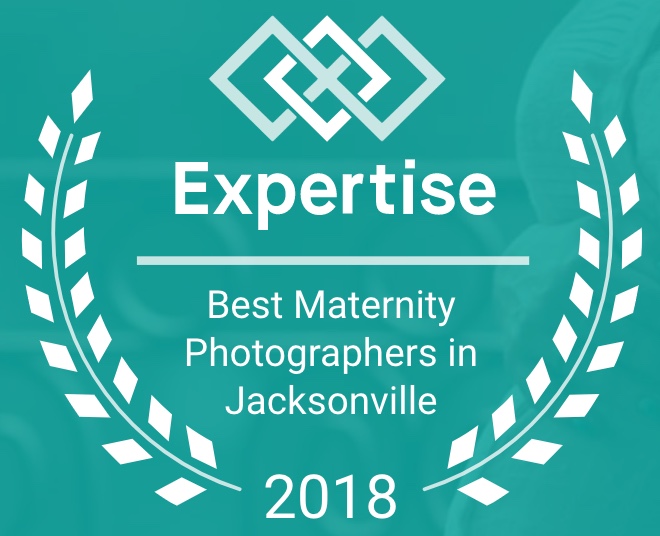 I have been a member of the Amelia Island Fernandina Beach Chamber of Commerce for a number of years and am proud to be a part of such a wonderful professional organization in my area.
I am honored to have had my images featured in several magazines, including,recently, the international Ritz Carlton magazine. I have also had the privilege of my images appearing in the wedding section of the Florida Times Union, as well as others.
I have had the privilege of shooting for the following:
Aaron Bean, FL State Senator
CBC National Bank
The Stansberry Company
Robison's Jewelry - Fernandina Beach, FL
Fantastic Fudge - Fernandina Beach, FL
Pound Puppies
Amelia Islander Magazine - people/product/homes
Artistic Florist
Julia Hall Interiors, Inc.
Kay Drew, Author
Josie Deal, Realtor
Events at the Ritz Carlton, Amelia, and for the Ritz Carlton, Amelia
Events at the Omni, Amelia, and for the Omni, Amelia Island
Wounded Warriors
Hampton Inn
Marriott Residence Inn
Amelia Island Fernandina Beach Yulee Chamber of Commerce
And, others...